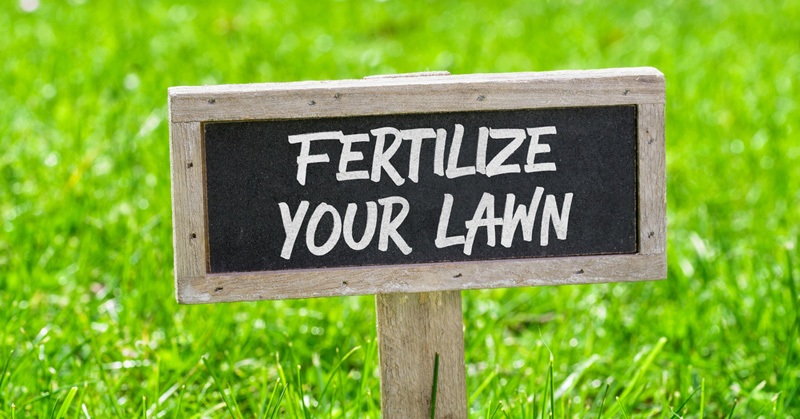 Having a perfect lawn surrounding your house can be so rewarding - you can throw outdoor parties, play with kids and pets, sunbathe and maybe even organize a tennis match! It is all possible on a perfectly leveled and groomed lawn.
However, achieving perfection is never an easy task, and lawns and gardens are no exceptions. If you want to enjoy the green grass and blooming flowers you need to invest a lot of work and effort in numerous tasks such as watering, fertilizing, pruning and mowing.
Luckily, there are tools that can make it all easier. One such tool is a fertilizer spreader - a must-have piece of gardening equipment for all those who want their fertilizer equally distributed throughout the whole garden or the entire lawn.
Read this text, and you will know everything you need to about the fertilizer spreaders, but also which are the five currently most sought after, and, of course, discover the best fertilizer spreader you can buy.
*Below, you'll find our more detailed reviews, but you can also click the links above to see current prices or read customer reviews on Amazon.
What Is a Fertilizer Spreader and Why Buy One?
Although most often referred to as the fertilizer spreader, this tool can be used for other tasks as well such as spreading seeds, rock salt, lime, etc. Typically it consists of a container which holds the fertilizer and an opening(s) through which the fertilizer is dropped onto the ground. It makes spreading the seeds and granular fertilizer much quicker, but also allows for their even distribution.
It can be used in gardens, or for crops, but is most often used for larger lawns. There are different types of fertilizer spreaders, but regardless of their shape or the way they function they all share the same basic principles and are used for the same purpose.
There are few questions you should ask yourself when you want to decide if you need to buy a fertilizer spreader:
If you have answered "Yes" to most of these questions, you definitely need a fertilizer spreader and should continue reading so that you can find a perfect one for your personal needs.
Types of Fertilizer Spreaders
1. Handheld fertilizer spreaders
2. Push fertilizer spreaders
According to the mechanism by which the spreaders disperse the fertilizer, we can distinguish two types:
i. Broadcast or Rotary Spreaders
Five Best Fertilizer Spreaders on the Market - Detailed Reviews
We used the criteria mentioned above to select several products and compare them head to head. Here are our top picks and their reviews:
*Below, you'll find our more detailed reviews, but you can also click the links above to see current prices or read customer reviews on Amazon.
5. Scotts Pro EdgeGuard Broadcast Spreader –
Affordable, Very Good, But Plastic And Hard To Maneuver
Price on Amazon:
This is a push broadcast fertilizer spreader that can hold enough fertilizer to cover up to 18 000 square feet. You receive it fully assembled, pre-calibrated and ready to use. It is almost entirely made of plastic, and the only visible metal parts are the shafts and handles., which makes us doubt its durability, but it is highly affordable and seems well-built and able to last for years.
The pneumatic 9-inch wheels have impressed us as they are stable and roll easily even over rough terrains and in the grass. However, when fully loaded this spreader is quite difficult to push, and we, therefore, suggest not to fill the hopper all the way up. The handle bar feels a bit short, and there is no way to adjust it as it is fixed.
This spreader features a plastic turn rotary knob which allows for adjusting the spread rate of the fertilizer and the side blocker that ensures accurate coverage and prevents the fertilizer spreading out on sides or outside the lawn area. In short, although not perfect, Scotts Turf Builder EdgeGuard gets the job done and being cheaper than most models in the same rank, it is an ideal budget-friendly solution for larger lawns.
Things We Liked
---
Things We Didn't Like
---
4. Titan Professional Broadcast Fertilizer Spreader –
Professional Fertilizer Spreader, Very Hard to assemble
Price on Amazon:
Titan Professional Fertilizer Spreader is a push broadcast spreader with the drum capacity of 50 lbs. Just by looking at it, we could see that it deserves to be called a professional unit. This was mostly because it is well built and durable with numerous steel parts. The wheels are also steel, and the 13-inch tires are wide, stable and roll easily. The unit is quite compact (43" tall x 45" long x 21" wide) and thus convenient for storage when not used. It is not heavy either (25 lbs.) which makes it easy to push, even uphill.
There is a handle which allows for three different positions and flow rates so that you can determine the ideal amount of fertilizer and spread it evenly. On the downside, there is no conversion table available, not even on request from the manufacturer. Another complaint we have is the absence of deflector, which means that some of the product could end up in unwanted areas and thus be wasted.
The greatest fault, however, is the extremely poorly written manual that causes time-consuming and frustrating assembly. Namely, the greatest problem is to install the inner and outer wheel bushings, after that the things get easier. All things considered, this is a unit built to last that leaves some space for improvements but serves its purpose quite well too.
Things We Liked
---
Things We Didn't Like
---
3. Agri-Fab 45-0463 Tow-Behind Fertilizer Spreader –
A Huge Pull Spreader With Minor Flaws
Price on Amazon:
If you own an ATV, tractor or riding mower, large property and can set aside a little more money, Agri-Fab 45-0463 Tow-Behind Fertilizer Spreader might be the right choice for you. It has 130 pounds weight capacity, which means fewer re-fill trips and coverage of up to 25 000 square feet. It works well with all granulated products, and the lever allows you to set the distribution rate needed, or to shut off delivery completely. The spring holding the lever does seem poorly built, but we have not had any issues during testing. The On/Off control rod is accessible from your vehicle seat.
The assembly is a bit challenging and takes at least one hour. The tires are 4-inch wide and 13 inches in diameter and make the unit stable and easy to roll over any type of terrain. We, however, do not appreciate their strong rubbery smell. The 27-inch wide wheelbase also adds to the overall stability. Both hopper and spreader plate are rust resistant, and together with aluminum beveled gear, they account for this product's durability.
This Agri-Fab spreader is also compatible with their hopper cover, deflector and hopper grate, and they can all be purchased separately if your budget allows it. All in all, this spreader is certainly a good investment and comes with a 3-year warranty to prove it.
Things We Liked
---
Things We Didn't Like
---
2. Agri-Fab 45-0462 Fertilizer Spreader –
A Heavy Push Spreader That Delivers, But You'll Need Some Manpower For It
Price on Amazon:
Agri-Fab 45-0462 is another push broadcast spreader, but with a larger weight capacity of 130 lbs- enough to cover around 25 000 square feet of space. It is very durable and features powder coated metal frame resistant to rust and hopper made from sturdy polymer. Pneumatic tires are wide, inflatable and roll smoothly even in thick grass or on uneven terrain. However, as it weighs about 35lbs. it can still be a bit hard to push.
The assembly is fairly easy and takes about one hour to finish. As it has no gates hanging down, it cast a rather wide spread of fertilizer up to 10 feet in diameter which means you will be able to achieve a satisfying coverage of your lawn in short time. It features a closed gear box you are supposed to oil each season.
The handle bar cannot be adjusted to fit your height, yet, it is ergonomically built and comfortable. There are useful accessories you can purchase additionally such as hopper cover, deflator shield, and grate kit. You have to set aside a little bit more money for this spreader, but it also comes with a 3-year warranty to guarantee its quality.
Things We Liked
---
Things We Didn't Like
---
1. Earthway 2150 Fertilizer Spreader –
Stable, Sturdy, But Difficult To Assemble
Price on Amazon:
Earthway 2150 is a push broadcast fertilizer spreader with a capacity of 50 lbs. – quite enough for an average sized lawn of up to 10.000 square feet. It is very stable and easy to move even over a bumpy terrain due to 13-inch pneumatic tires. It features 3 different holds which disperse the seeds allowing for even spreading of the fertilizer across the lawn. The rate of distribution depends on how quick you walk- it increases with speed, but you can also adjust the rate by the T- speed lever located on the handle.
The handle can also be adjusted depending on the height of the person who operates the unit so that both short and tall can use it comfortably. It feels very stable and has never tipped over during our testing. It has also proven easy to control even on corners. The spreader is suitable only for granular products and seeds, and a chart helps you estimate the distribution rate based on the particle size.
On the downside, the assembly instructions are very poorly written and do not show how to connect certain parts, which can be quite frustrating and prolongs assembly time. The Earthway 2150 spreader is a bit expensive but comes with a 3-year warranty and should last you a long time.
Things We Liked
---
Things We Didn't Like
The Best Fertilizer Spreader on the Market Is…
First of all, we must admit that we could hardly find any faults for any of the fertilizer spreaders we have reviewed. They all perform well when it comes to successfully completing the tasks they are intended to be used for, and buying any one of them would not be a mistake.
However, we give the slight advantage to Earthway 2150 Fertilizer Spreader which, once assembled, has functioned perfectly. It also appeals to most average users as even the handle bar can be adjusted to offer the most comfortable grip; these details make the difference, don't you think so?
If you enjoyed this post and would like to keep it close to you at any time, just save THIS PIN to your Gardening Tools board